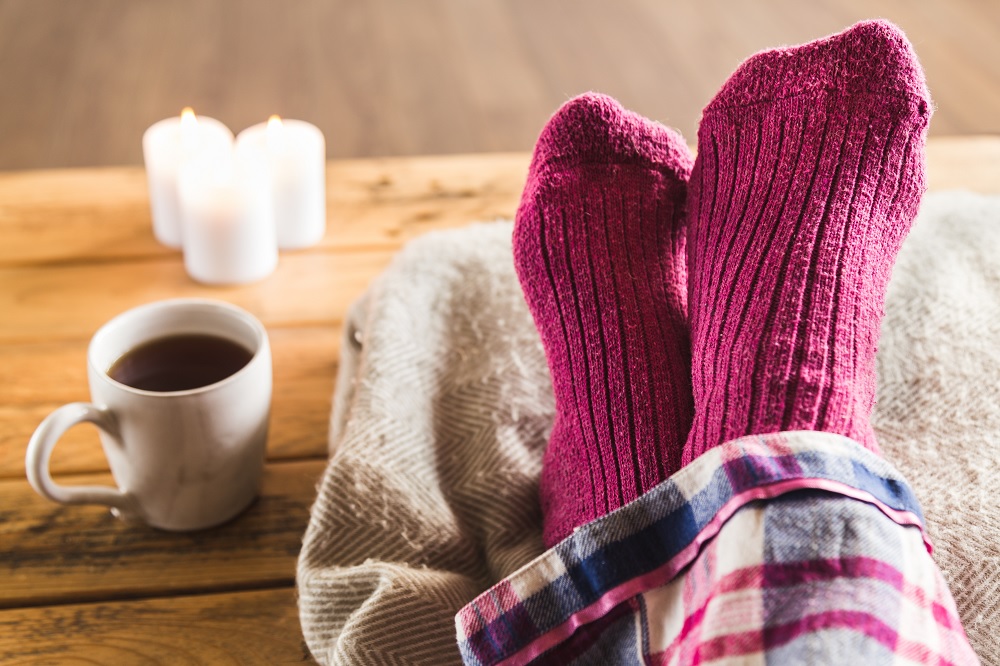 These days, it seems almost everyone is stressed out. Whether people are worried about the ongoing Covid-19 pandemic, the economy or just the state of the world, stress seems to be at an all-time high. And if you're a new mom on top of it, you may feel even more stressed out.
First, take a deep breath. You've got this! You may not be able to control the whole world, but you can definitely handle this mom thing.
You've probably heard that finding a few minutes for yourself each day is really important to staying sane, and that's especially true if you're pumping breastmilk. That's because the more stressed you are, the harder it will be for you to have a let-down, which can reduce your milk supply. Plus, studies have shown that mothers who are stressed can pass the hormone cortisol on to their babies through their breast milk, which may cause babies to be more agitated in unfamiliar situations.
So grab your pumping supplies, exhale, and try some of these ideas to calm down and de-stress during your pumping sessions:
Unplug From Work
If you're pumping during your work day, it can be tempting to continue answering emails and taking conference calls while you're pumping. But if you can, it's helpful to use your two 20-minute pumping breaks as a time to really unplug from work and relax. You can read a book, flip through a magazine, or watch some funny clips on YouTube. Oh, and checking up on the news doesn't count as relaxing.
Get Comfortable
If your pumping room at work consists of a bathroom stall, you may not be able to really get into a relaxed frame of mind. Ideally, ask your supervisor if you can have access to a more private setting, and if possible, a comfy chair where you can put your feet up and chill. If not, you can always pump in your car, where you can listen to your own music, adjust the temperature and even eat your lunch. If you're pumping at home, designate a special pumping spot for yourself that has your favorite pillow, favorite chair, a cell phone charger nearby, a table for snacks or water, pictures of your baby or anything else that makes you happy.
Look at Pictures of Your Baby
When you're at home and put your baby at your breast, your body will naturally have a let-down reflex, which makes the milk start flowing. When you're away from your baby, you can try to look at pictures of your baby to stimulate the same response. So make sure to keep a few pics of your baby in your phone (we know you already have at least 100 in there!), or even better, watch some videos of your baby to hear all of his cute gurgling noises.
Smell Something Good
Your nose has a surprisingly strong connection to your brain, and studies have shown that several scents – such as lavender, sage, jasmine and others – can help reduce anxiety and stress. If your office allows it, you can light a candle or put some essential oils into a diffuser. Another trick is to bring something from home that smells like your baby, such as a blanket or piece of clothing, to help encourage your let-down.
Listen to Music
Another way to de-stress is to listen to some calming music. Classical, New Age, or anything that puts a smile on your face will do!
Get Warm
Warming up your breasts before you pump is a great way of dilating your milk ducts and promoting let-down. You can buy gel packs (or make your own with rice in a sock) that you can heat up in the microwave and apply to your breasts, or you can even run your flanges under warm water before putting them onto your breasts.
Massage Yourself
Another way to encourage let-down and calm yourself is to give yourself a massage. Rubbing your shoulders or collarbone will help release oxytocin and help you relax. You can also spend one to two minutes hand massaging your breasts, starting near the armpit and working your way toward the nipple. You can even stop in the middle of your pumping session and do it again if your milk supply is getting low.
Don't Look at the Bottle
Stressed about how much you're milk you're producing? Don't look at the bottle! You can try putting a sock over the bottle so you can't see how much milk is going in, or placing a book or magazine in front of it. Just trust that your body is doing what it needs to do and take your mind off of it.
Of course, if your anxiety is too much to handle throughout your day, or you start to feel overwhelmed with depressive thoughts, it's important to seek out professional help. There is no shame in asking for help!
Related Products: