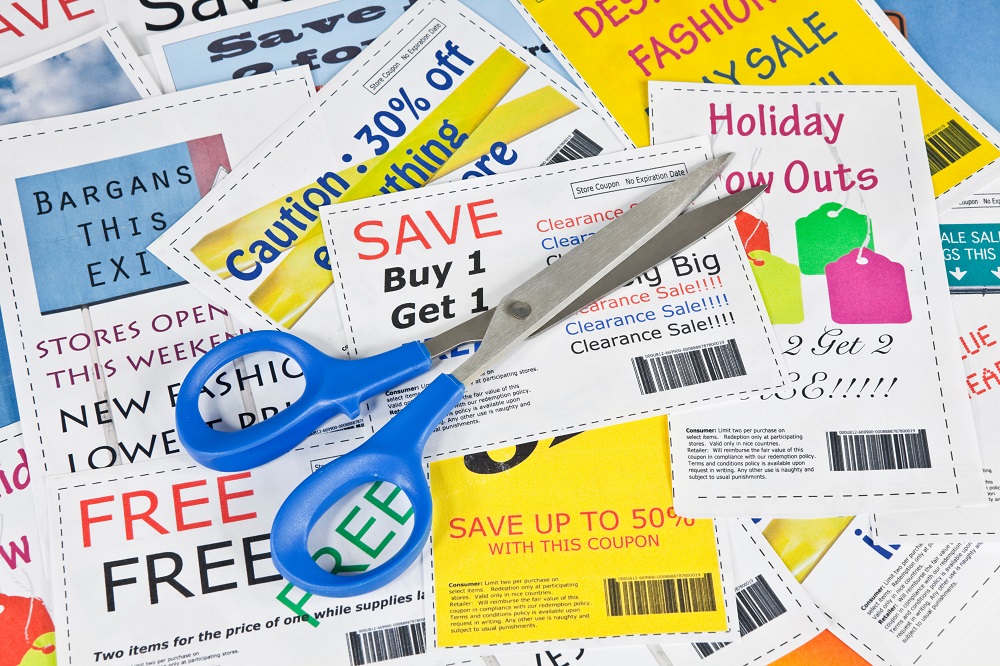 If you've ever been to a Walgreens or a CVS looking for incontinence products, such as adult diapers or incontinence pads, you know that they can be pretty expensive. According to iDiaper.com, people who suffer from moderate incontinence need to use two to four adult diapers a day, which can add up to $80 to $160 per month — that's between $960 and $1,920 per year.
But luckily, there are a few things you can do to cut down on the expenses of buying incontinence products.
One of the first and most important things you can do is check to see if incontinence pads and adult diapers are covered under your insurance.
Incontinence products are covered under Medicaid, so if you're under age 65 and qualify for Medicaid, or you're over age 65 and have Medicaid as a secondary form of insurance, you should be able to get all of your incontinence products for free.
If you don't qualify for Medicaid, you may also be able to have your incontinence products covered under a private insurance plan, but the coverage can vary greatly depending on what type of plan you have.
Either way, it's important to check with your insurance plan first before shelling out tons of money for incontinence products yourself at the drug store. And if you find out your plan doesn't cover incontinence products, here are a few more ideas about ways you can save money on adult diapers, incontinence pads and more:
Get Incontinence Pads Free Through Insurance
If you qualify for Medicaid, there's no reason to spend money on incontinence pads or adult diapers. That's because incontinence pads are covered as long as they are considered "medically necessary." To get your incontinence pads for free, just ask your doctor to write a prescription and then submit it to us. We'll process your paperwork and ship them directly to your door. For free!

Unfortunately, Medicare does NOT cover incontinence pads, and some private insurance plans don't either, and so if you don't qualify for Medicaid, check out our tips below on how to save money on adult diapers and other bladder control products.

Set Up a Flexible Spending Account
If you or your spouse is working at a job with benefits, one way to save money on incontinence products is to pay for them with money you've set aside in a Flexible Spending Account or a Health Savings Account. Also known as an FSA or an HSA, these are special, tax-free accounts that you can put money into to pay for medical expenses. (FSAs are available for people with low-deductible health plans and HSAs are for people with high-deductible plans). You can typically save up to 30% on the money you put into an FSA by not having to pay taxes on it. You can open an FSA during your open enrollment period (usually in November or December), or when you have a qualifying event, such as getting married or having a baby.

Tip for adult children taking care of aging parents: You can buy your parents' incontinence pads with your FSA money and pass along the savings to your parents.

Check Your Local Diaper Bank
Diaper banks are community-based organizations that collect diapers for families in need. And while most of these organizations are geared toward collecting diapers for babies, they often also collect adult diapers as well. The diapers are then typically distributed through partner organizations, such as food pantries, the Salvation Army and more. You can check for a local diaper bank in your community here.
Request Free Samples
Did you know that Depends, Poise, and other brands of incontinence pads usually give away samples for free on their website? Just look up the name of the brand you're interested in, register on their site and look for their free samples or coupons tab.
Depend Free Samples
Poise Free Samples
Tena Free Samples
Attends Free Samples
Look Out For Coupons
Since adult diapers can quickly add up, it's a great idea to keep on the lookout for any coupons you can find. Make sure to check your CVS receipts for coupons, as well as look out for coupons in the newspaper or coupon websites for deals.
Buy in Bulk
Whenever possible, try to buy the largest quantity of adult diapers or incontinence pads that you can to get the cheapest price. And you can also buy multiple packages at a time online to reduce shipping costs as well.
Go Through the Veterans Affairs
If you're a former member of the military, you can score incontinence pads for free through the VA. All you have to do is have your doctor fill out a form affirming that your incontinence pads are for a "medical need," and they will provide you with adult diapers and other incontinence pads for free.
Related Products: