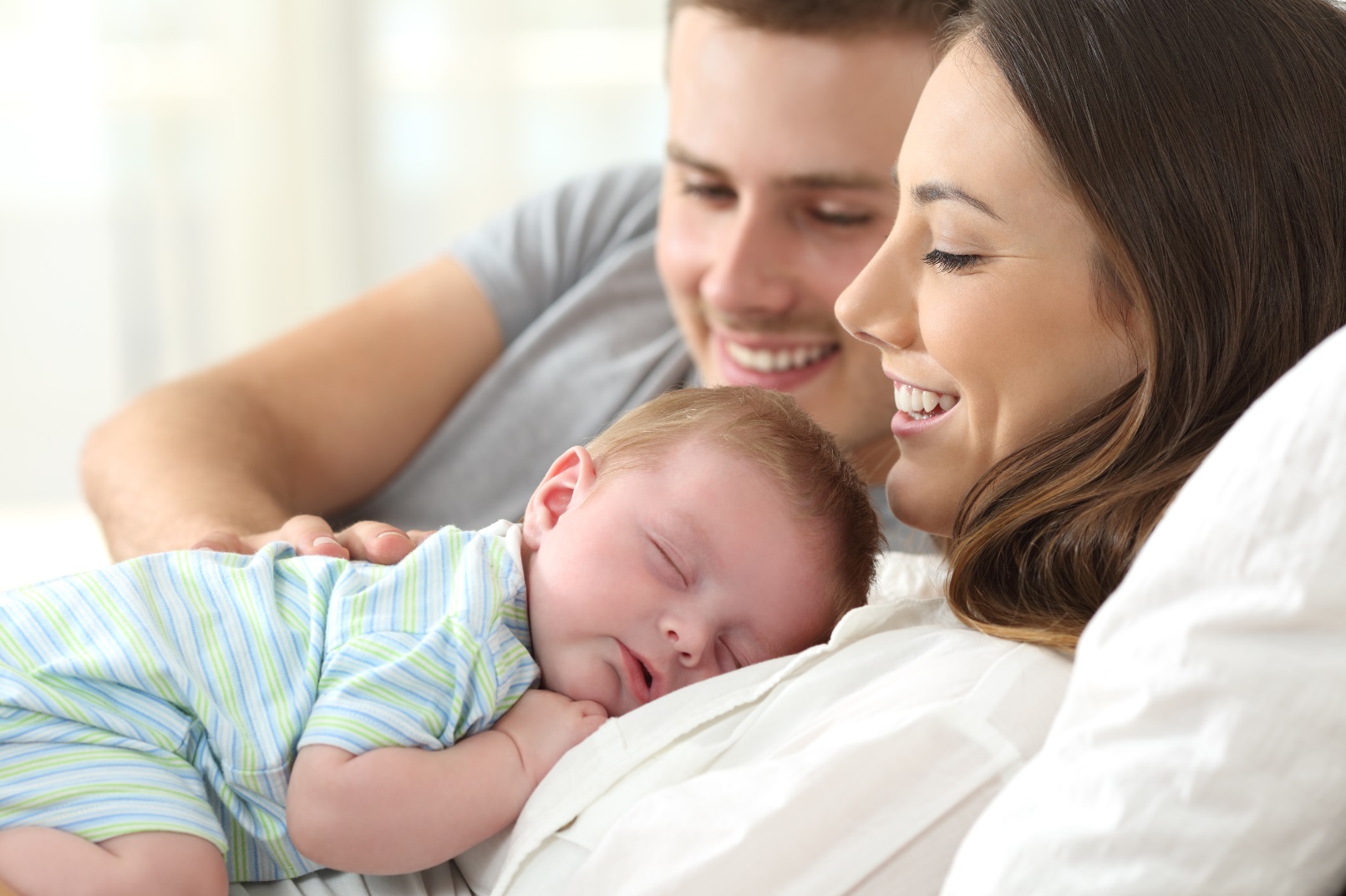 When you're pregnant, you get lots of information about what labor will be like, but often no one talks about the unpleasant post-partum realities of what your body will feel like after labor.
To sum it up, it's not fun. In the first few days and weeks after birth, you may experience heavy bleeding, vaginal pain, and abdominal pain and cramping – not to mention breast soreness, nipple pain from early breastfeeding, and more.
It's a good thing your baby is so cute, right?
That's why, in addition to picking out lots of cute onesies and Pinterest-worthy wall décor when you're pregnant, it's also important to stock up on all of the other practical post-partum things you'll need once your baby arrives.
Here are nine must-have post-partum accessories:
Post-Partum Care System
If you have a vaginal delivery, you may experience pain and swelling of your perineum — the area between your vagina and rectum – and you may even have stitches in that area if it is cut or torn during birth. If you have a C-section, you'll likely experience muscle pain in your abdomen where you get your stitches. Either way, having a soft brace that you can wear around your mid-section and between your legs can be a godsend in the first few weeks after giving birth. The Mama Strut Post-Partum Care System is designed to help you hold ice or heat packs in place, as well as give you extra compression for maximum comfort. Take it from us, you'll be so thankful you have this.
Heating pads and ice packs
Speaking of post-partum pain, it's essential that you have some heating pads and ice packs to help reduce pain and swelling when you get home from the hospital. You won't be able to run out to Walgreens when you're in pain, so make sure to buy these ahead of time.
"Granny" underwear
Sadly, you won't be getting back into your old underwear right away. You'll probably get some gauze underpants in the hospital, but you'll also want to invest in some large, cotton underpants that can hold big pads and that you won't mind throwing away.
Breastfeeding Gel Pads
The first few days and weeks of breastfeeding may hurt. A lot. As you and your baby get used to each other, your breasts may feel sore and even crack, and applying some soothing gel pads can provide instant relief. You can stick these in the fridge so they're nice and cool when you put them on. Again, buy these ahead of time because when you're in pain, you'll want them right away.
Nipple Cream
If the gel pads aren't doing enough, you may also want to apply nipple cream to soothe your dry, cracked or chapped nipples. Many moms swear by products made from lanolin, which is derived from sheep's wool, while others choose to go with products that are made from organic, plant-based ingredients. There are lots of over-the-counter gels and creams you can buy, or you can ask your doctor for a prescription compound cream as well. If possible, be prepared and buy at least one tube of cream or gel before you give birth.
Electric breast pump
If you're like many women, you may assume that you won't need an electric breast pump until you're ready to head back to work. But getting your electrical breast pump before you give birth can actually come in really handy. If your baby has trouble latching onto your breast, you may need to resort to pumping so you can feed your baby breast milk through a bottle. Or, if your baby arrives early and has to stay in the NICU, you may have to pump in order to feed your baby. Plus, after the first few week, you may want to start pumping so you can stock up some extra breast milk to keep in the freezer for later. Some insurance companies may not allow you to get your breast pump until after you've give birth, but if you can, try to get your breast pump sooner rather than later!
Breast milk storage bags
Again, breast milk storage bags are not something that new moms typically think about when they're putting together their baby registry, but it's definitely a great item to have on hand once the baby arrives. After the first few weeks have gone by but you're still on maternity leave, it's a good idea to try to sneak in a pumping session during the day so you can stockpile some extra breast milk in the freezer. Plus, when you do go back to work and have to start pumping to feed your baby, you'll need some way to store your breast milk, either in the fridge or the freezer. We especially love Medela's Breast Milk Storage Bags that are easy to thaw, have a double zipper to prevent leaks, and feature a large write-on label so you can record when you pumped it.
Nursing Bras and Pumping Bras
Although your body may go back to normal pretty quickly after birth, you won't be getting back into your old lace bras anytime soon. For the entire time that you're breastfeeding, you'll have to wear a nursing bra or nursing cami, which have hooks on top that you can quickly unlatch so your baby can feed without you having to take your entire bra off. Make sure to buy several so you can put some in the wash while you wear other ones. And you'll need a pumping bra too, which is like a sports bra that holds your breast pump in place so you can have your hands free to type, talk on the phone, etc.
Nursing tops
Although there's a lot of stores that carry maternity clothes, it can be a little harder to find clothes that are designed specifically for nursing. Look for tops that button up the front or are easy to take down on one side without having to take your entire shirt off.
Related Products: