Want to get a breast pump through insurance and have it shipped directly to your door? With Neb Medical Services, you can get a reliable, brand-name breast pump quickly and easily — and we'll take care of all of the paperwork so you don't have to. Our team of experienced moms handle every phone call and they are ready to share their knowledge of our various pump options and maternity accessories.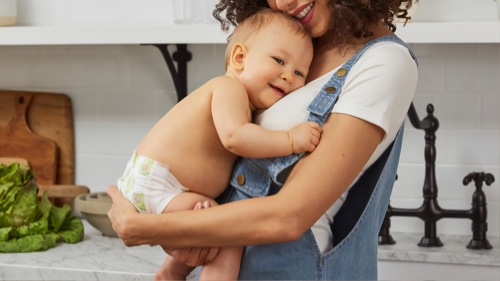 Form Downloads & Resource Links:
Breast Pumps are now covered by most insurance and Medicaid. Call us to discuss your options at (866) 633-1597 or complete the inquiry form:
*Accepted insurers subject to change.
Breast Pumps and Maternity Accessories
Thanks to the Affordable Care Act, you can now get an electric breast pump through insurance companies such as Aetna, Anthem, Blue Cross Blue Shield, Humana, and Medicaid, usually at no cost to you. Neb Medical Services is an in-network provider with most health insurers. Our ordering process is fast and easy.
How to Order
Join the 100,000+ moms who have received a breast pump, postpartum garment, or maternity belt covered by insurance. To purchase a breast pump through insurance:
Send prescription and insurance information to NEB Medical Services
NEB Medical Services verifies benefits and coverage
Briefly speak with NEB Medical Services to select a breast pump model and confirm shipping address
NEB Medical Services delivers your breast pump and bills your insurance
Ask your Insurance Provider
Every insurance company has an allowed amount, or 'maximum rate', that they will permit for the purchase of a breast pump. Before selecting a breast pump, it's a good idea to find out how much your insurance will pay for a pump, so you know which ones you qualify for.
To make things easy, we are happy to call your insurance company on your behalf to find out, or you can also call your insurance company yourself. Contact our friendly staff at Neb Medical Services today! We're happy to answer any questions. Call us at (866) 633-1597 or email us at maternity@nebmedical.com. We accept most major insurance companies.
Questions to ask your insurance provider:
Is my medical insurance policy covered under the Affordable Care Act?
Does my policy cover an electric breast pump, procedure code E0603?
What is my insurance's allowed amount, or 'maximum rate' for procedure code E0603 (electric breast pump)? (In other words, exactly how much will you pay an in-network provider for E0603?)
Does my policy permit me to obtain an electric pump prior to my expected due date?
How often does my insurance company cover an electric breast pump?