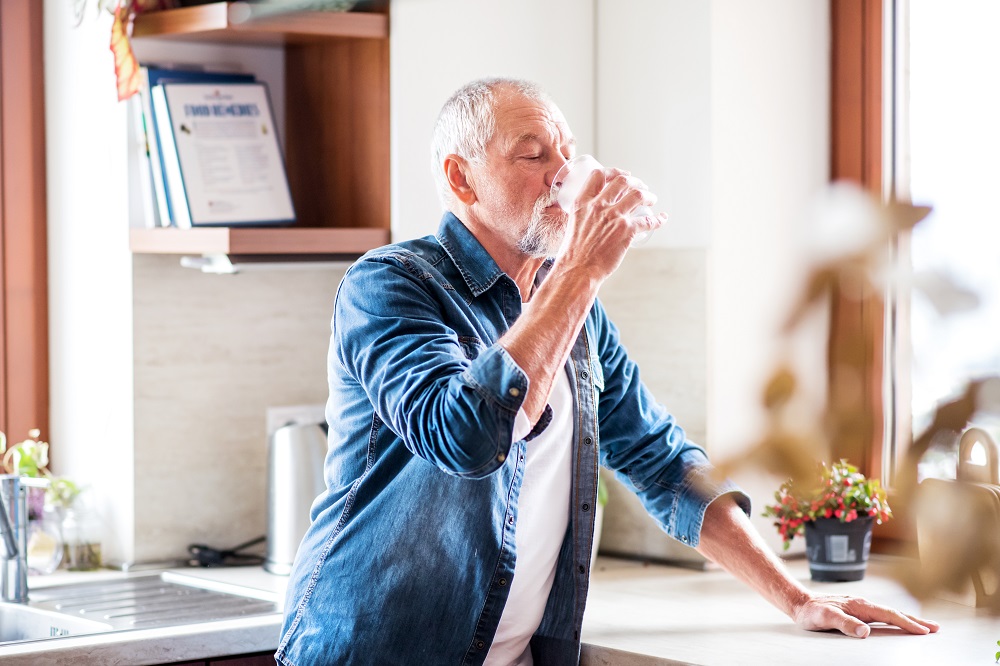 One of the most unfortunate things about struggling with incontinence is that although people can't see that you're wearing an adult diaper or an incontinence pad, they can sometimes smell it. Urine, especially when it's dark, has an unmistakable smell that can be quite embarrassing.
The good news is that there are several things you can do to reduce the smell of urine so no one will know about your incontinence issues.
Here are a few tips on how to reduce odor from incontinence.
Make Sure You're Using the Right Incontinence Products
When you are choosing which incontinence products to buy, look for ones that have the absorbency levels that you need and try to look for ones with refastenable tabs so you can keep moving the tabs until you find the perfect fit (cheaper incontinence briefs may only allow you attach the tabs once).

Also, look for incontinence products made with materials that wick away moisture and have odor control. For example, Cardinal Health's Simplicity™ Wings™ Extra adult briefs contain super absorbent polymers for moderate absorbency, extra dryness, and odor control, and its absorbent core is designed to lock in fluid and neutralize odors.

Make Sure Your Adult Diapers Fit Correctly
If your adult diapers don't fit correctly, you may be more prone to leaks, which can cause an unpleasant smell. Adult diapers or briefs should fit snugly, and there should be no gaps around your legs. If the tape tabs come all the way to the middle of your stomach, your adult diaper is too big; and if the tape tabs are fastened on just the side of your hips, then your adult diaper is too small. Instead, looks for adult diapers where the tape tabs come just over your hips for the perfect fit.

Pull-on incontinence briefs should also fit snugly around your waist and hips with no gaps around your legs. These extra protective briefs from Medline have the size printed on the back sheet to help you choose the right fit for you.

To figure out which size adult diaper is right for you, you'll need to measure the width of your waist (just below the belly button), the widest part of your hips, and the circumference of your thigh, between your knee and your pelvis. Whichever number is the largest is the one you should use for sizing.

You can also increase absorbency by adding a booster pad to your adult diaper if you are experiencing leaks.
Change Your Adult Diapers or Incontinence Products Frequently
Another way to reduce the smell of urine is to make sure that you change your incontinence products at the first sign of wetness. Keeping the urine close to your skin for a longer period of time will result in more odor.
Clean Down There
It's also important to try to clean your skin as much as possible to reduce a lingering smell of urine. Try using disposable wipes each time you change your adult diaper or briefs, and also make sure to shower or bathe frequently if possible.
Drink More Water
Although people who suffer from incontinence issues often want to reduce the amount of fluids they drink because they think it will prevent them from having leaks, in reality, drinking more water will help reduce odors. Urine smells more strongly when it's more concentrated, so the more water you drink, the lighter (and less smelly) your urine will be. Remember, drinking about 8 glasses of water a day is recommended for most adults, and beverages such as coffee and tea can cause you to be more dehydrated.
Watch What You Eat
Certain foods and beverages can also make your urine smell worse than others, including asparagus, coffee, dried fruit, honey, alcohol, fennel, Brussel sprouts, garlic and onions. However, there are other foods that can neutralize the smell of urine, including pineapple, cranberry juice and other foods high in vitamin C.
Related Products: