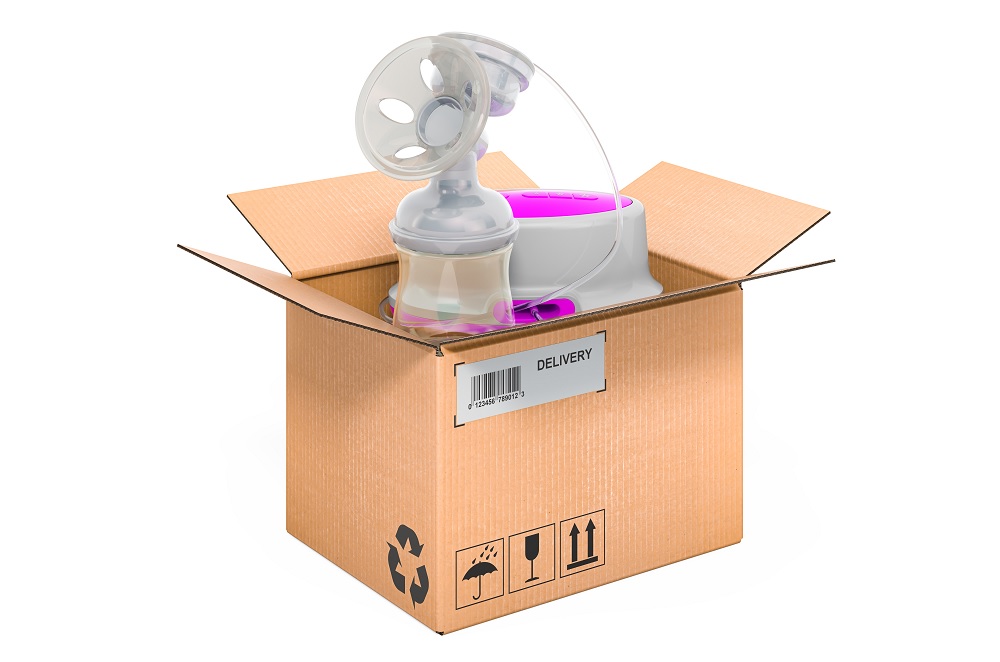 There is nothing worse than being all set to start breast pumping for the day and all of a sudden, you realize that your breast pump is not working correctly or just won't turn on at all. Gah!
If this happens to you, don't panic. We'll walk you through what do to.
If you're breast pump is still working, but the suction seems lower than normal, try these things to troubleshoot the problem first.
If your breast pump just won't work at all, start by checking these three things:
Is the power cord plugged all the way into the wall? Is it plugged all the way into the pump?
Are the batteries fully charged?
Are the tubes hooked up to the pump? (We can personally attest to freaking out when we had pumped for 10 minutes without getting any milk before realizing the tubes were not attached!)
If you've checked all of these things and you're still having trouble, you may need to call your pump's manufacturer and find out how to return it under the manufacturer's warranty. The customer support numbers for all of the manufacturers that we carry are listed here.
Here are some answers to frequently asked questions about what to do if your breast pump is not working:
Q: How long are breast pumps usually covered under a warranty?
A: Breast pumps are machines, and like all machines, they can be defective or break down over time. That's why almost all electronic breast pumps come with a one- or two-year warranty, which covers any problems with the pump or its motor. Some breast pump manufacturers also offer an additional 90-day warranty on accessories, as well. Warranties usually state that they don't cover anything that happens as a result of you not reading the instructions, using parts from other manufacturers, or normal wear and tear, so if you spill coffee on your breast pump and ruin it, that's probably on you.
You should note that warranties are only applicable to the person who originally purchased the pump, so if you bought a used pump, it won't be covered at all.
Q: Whom do I send the broken pump back to?
A: If you are experiencing a problem with your pump, you'll need to contact the manufacturer to find out how to return the pump and get a new one under the warranty. You must return defective breast pumps to the company that made the pump, NOT the medical equipment company that sent it to you.
Q: Do I have to register my pump with the manufacturer to activate the warranty?
A: No. Usually, companies will provide a warranty for all pumps starting from the date that they were first purchased, and you'll have to show proof of purchase from the retailer or medical equipment company to validate the date of purchase. Some companies, however — such as Spectra, Unimom, and Motif — have online registration forms you can fill out to register your pump. While it's not required, it's a good way to get ahead of the game, provide documentation up front, and eliminate the likeliness of the receipt being misplaced.

Q: How long will it take to get a replacement pump?
A: After contacting the manufacturer's customer service department, you may be asked to take a video of the pump or explain the problem, and then you may be asked to ship the pump back to the manufacturer so they can send you a new one. Usually, companies require that you return the defective pump, along with some documentation about the problem, and after they have verified that the pump is in fact defective, they will send you a new one. However, this can take up to two to four weeks.
If you happen to have a Rumble Tuff breast pump, you can get a replacement pump with next-day delivery for a $65 charge, or with two-day delivery for a $45 charge.
Q: What do I do while I wait for a new pump?
A: While you wait for a new one to be shipped to you, you can either rent a pump or buy a new one as a back-up in case anything else happens in the future.
If you want to buy a second pump, keep in mind that many insurance companies will allow you to get a new pump covered under your insurance each year, so if it's a new calendar year, you may be eligible for another free pump. Contact us to see if you can get one for free under your insurance. If not, you can pay for a new pump. Either way, we can ship one to you within a few days.
If you decide to rent a pump, you can usually rent them through pharmacies such as Walgreens or CVS, or through hospitals or lactations consultants in your area. Medela has a search tool on their website to find places that rent breast pumps near you, or you can have one shipped to you for $119 per month (however, it may take a few a days to arrive, so if you need something immediately, this won't work).
You can also buy a manual pump at most pharmacies, which can help you get by in a pinch.
Q: What should I do if my breast pump is not under warranty anymore?
A: If you are using a used pump or your warranty has expired, you may need to purchase another pump. As mentioned above, insurance companies usually allow you to get a new pump for free each calendar year, so check with us to see if you can get a new pump for free through insurance.
Related Products: