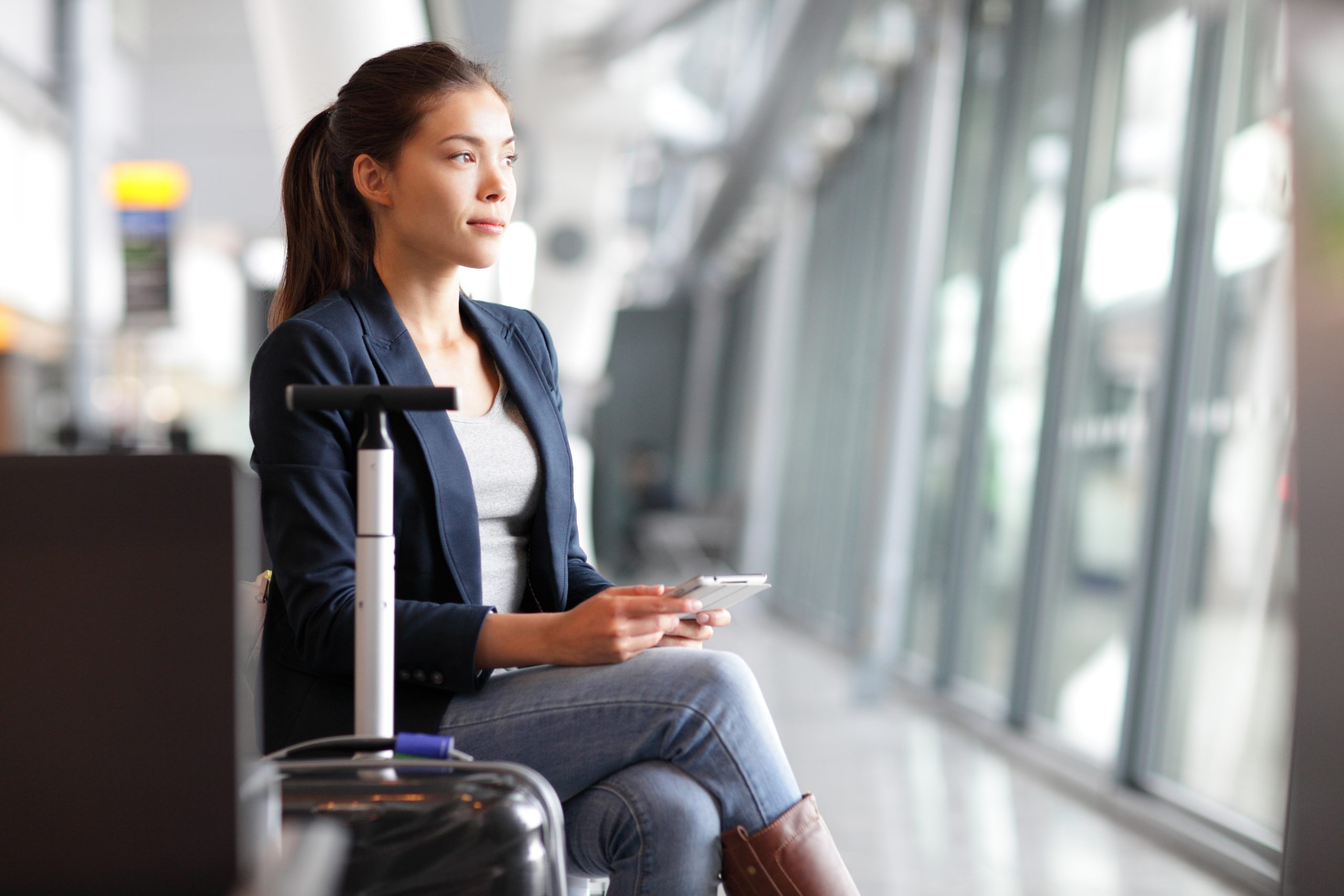 Gradually easing Covid restrictions means lots of people are heading back to the office and traveling for the first time in a long time. For new breast-feeding mothers, this can mean business and leisure trips that take them away from their newborns for extended periods.
Fortunately, there are a host of options available for breast-pumping moms on the go to ship their refrigerated or frozen breast milk across the country or across the globe quickly and easily, enabling them to provide their babies with fresh breast milk no matter where they are.
Although it may seem daunting to pump and ship your milk home during a business trip, with advanced planning and a good pumping, packing and shipping routine, it is totally doable.
Here are a few tips on how you can ship your breast milk home as easily as possible:
1. Use a Milk Shipping Service
One of the easiest ways to ship your milk home when you're on a business trip is to use a breast milk delivery service, such as Milk Stork or Save the Milk, which can take a lot of the heavy lifting out of the process. Both companies provide products to help you package, refrigerate and ship your breast milk, and even provide real-time tracking of shipments.
With Milk Stork, you start by giving your travel information, including hotel address, check-in and check-out dates, how many breast milk containers you'll need, and whether you plan to ship your milk, check it with your baggage or carry it onto the airplane. Then Milk Stork magically makes sure that the correct amount of shipping boxes, coolers, and shipping labels will be waiting when you arrive at your hotel.
After you submit your trip information to Milk Stork, you'll then need to call your hotel and ask if they can get FedEx pick-ups at that location. If not, you can drop your shipment of breast milk off at a FedEx location near your hotel or arrange to have Milk Stork schedule a FedEx pick-up at your hotel.
2. Ship Your Milk Yourself Via FedEx or UPS
Of course, if you want to save some money, you can also ship breast milk home yourself using FedEx or UPS.
FedEx has their own temperature-controlled cold shipping packages that maintain a constant 2-8°C environment for up to 96 hours to safely refrigerate your breast milk from pickup through delivery. You can order your boxes at least 48 hours in advance and have them shipped directly to your hotel so they're waiting for you when you arrive. When you're ready, load your sealed containers of breast milk into each box and push the button on the cooler engine to activate. No preconditioning is required. Then call FedEx to arrange for them to come pick up the delivery at your hotel or drop it off at the nearest FedEx location.
Another alternative is to ship your breast milk via UPS, but since UPS doesn't have its own cold shipping packages, you'll have to prepare the shipment yourself using a Styrofoam cooler and dry ice.
The amount of dry ice you'll need for your shipment varies depending on the size of the package you are sending and how long your shipment will be in transit. You'll also need packaging supplies like boxes, tape, labels and packing, heavy duty plastic bags, a thick-walled Styrofoam cooler, and gloves to safely handle the dry ice. And since this can be pretty pricey, it's best to try to combine as many bags of milk as you can into one box so you'll have fewer shipments.
3. Calculate How Many Shipments You'll Need to Make
Whether you decide to use a milk shipping service or ship the milk yourself via FedEx or UPS, it's important to figure out ahead of time how many shipments you'll be making during your trip. If you'll only have a mini-fridge at your hotel, you'll probably only be able to refrigerate your milk, not freeze it, since milk can only be stored up to four days in the fridge. That means you may want to do one shipment per day of all the milk that you pumped the previous day.
If you have access to a full-sized fridge with a freezer, then you can freeze your milk and send back a larger shipment of frozen milk.
4. Only Ship Your Milk on Mondays, Tuesdays or Wednesdays
One of the most important things to consider when you're shipping breast milk is timing. You should always ship your breast milk using either overnight delivery or no longer than 2-day express delivery. Keep in mind that deliveries are more expensive on Saturdays and there is no delivery service on Sundays, so it's best to only ship your breast milk on a Monday, Tuesday, or a Wednesday to avoid any potential delays. You don't want your breast milk to thaw before it arrives to your baby!
5. Bring Enough Pumping Supplies
If you're going to be pumping out of town, you need to come prepared with all the supplies you'll need. And the most important one is enough breast milk storage bags for the entire trip. To figure out how many you'll need, calculate how many times you typically pump per day and multiply that by how many days you'll be gone. Then you'll probably need to bring a couple of extra ones just in case one springs a leak. (If you plan to use Milk Stork, they recommend using Lansinoh breast milk storage bags to be able to fit the most bags in each box).
In addition, don't forget to pack your pump, cord, flanges, valves, tubes, extra batteries, zip lock bags for storing dirty parts, and steam clean bags to clean everything at the end of the day. (If you won't have a dishwasher in your hotel room, see if you can get access to a microwave so you can sterilize your equipment with the steam clean bags.)
6. Bring a Pump with a Rechargeable Battery
When travelling, it's vital to carry a breast pump with rechargeable batteries for a number of reasons. While many airlines have been adding more charging plugs to their aircraft, it's not yet widely implemented. Additionally, some plugs may not be functional. And if you're going to have a long car ride to or from the airport, you may need to pump in the car where you won't have access to an outlet. For international travel, it's also important to check ahead of time to see what kind of plugs are used at your destination, and to bring the appropriate plug converter with you.
One pump that has an exceptionally good rechargeable battery is the new Medela Swing Maxi, which uses USB charging and can last for up to six pumping sessions on a single charge. The BabyBuddha Breast Pump and the Phillips Avent Advanced also have impressive battery lives and can last for up to three pumping sessions on a single charge.
Other pumps we carry that have rechargeable batteries include:
Elvie Stride
Medela FreeStyle Flex (USB charger with 2-hour battery life)
Motif Luna with Battery
Spectra S1 and Spectra 9 Plus
Unimom Opera
Zomee and Zomee Z2
7. Get a Room with a Refrigerator
For reasons stated above, an amenity to look for at hotels is a room with a full refrigerator and freezer in case you need to chill or freeze your milk. A mini-fridge will work for refrigerating your milk, but it probably won't keep your milk completely frozen. If your room doesn't come with at least a mini-fridge, check and see if a mini-fridge can be delivered to your room for your stay.
8. Check to See If You Have Corporate Benefits
Since some companies offer reimbursement and other coverage for milk shipping moms, check and see if your company offers assistance with these services. Milk Stork, for example, works with some corporate benefit providers to reimburse mothers for breast milk shipping, so some services can be offered at zero or reduced cost. Other companies, such as Maven, only offer pumping and shipping services to covered employees.
More Tips: Pumping and Transporting Milk on a Plane
Figuring out how you're going to get pumped milk through TSA and how you'll navigate pumping on the plane can be a little tricky. One of the most important things is to never check your pump in your luggage in case it gets lost. Instead, put it in its own separate bag and bring it on as a carry on. You'll also need to bring a cooler with you on the plane, since flight attendants aren't allowed to store your pumped milk for you. Check out these additional tips for pumping on a plane.
Related Products: