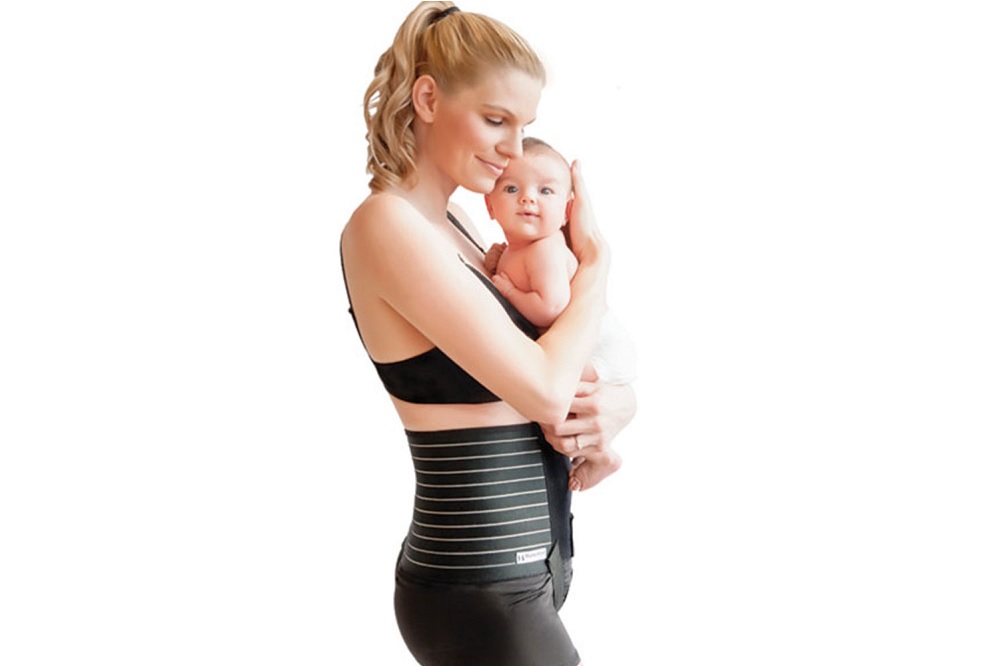 Giving birth is no walk in the park. Whether you are in labor for a few hours or a few days or whether you have the baby vaginally or have a C-section, all types of birth are a kind of trauma on the body, and it takes time for your body to recover from that experience.
In the first few days and weeks after giving birth you may experience heavy bleeding, vaginal pain, abdominal pain and cramping as your organs — including your urethra, vagina and anus —shift back into their normal places.
But even after the initial bleeding stops, it can take your body much longer to fully heal. If you have a relatively easy vaginal birth, it usually takes about six to eight weeks for your body to physically recover, and if you have a more complicated birth or a C-section it can take up to 10 to 12 weeks to get back to your regular activities. And according to some experts, it can take abdominal muscles up to two years to regain the strength they had before pregnancy.
One way to speed this process up so you can get back to your regular activities more quickly is to use a postpartum compression garment to apply compression on your muscles and organs.
The added compression from a postpartum garment can:
Help your body get rid of the extra fluid in your uterus so it can go back to its regular size more quickly
Help your muscles regain their original strength more quickly, without having to do additional abdominal exercises
Reduce swelling
Make you feel more comfortable
Improve posture, which can help strengthen your pelvic floor muscles
Help prevent diastasis recti
If You've Had a C-Section
Postpartum compression garments are even more important to use if you've had a C-section because compression can help relieve the pressure and pain from your incision and can help you heal faster. Also, wearing something over the area where your stitches are can help prevent anything from pulling on your stitches.
How Do Postpartum Compression Garments Work?
So why exactly is compression good for your body after birth? When you are pregnant, your body is filled with the hormone relaxin, which is what makes it easier for your joints to expand enough that you can give birth. After birth, the amount of relaxin in your body slowly lessens as your muscles and organs move back into place and harden again. By using compression, postpartum garments bring your muscles together, so they are able to harden in place more quickly.
Types of Postpartum Compression Garments
Postpartum compression garments come in various forms. If you want to make one yourself, you can use soft, elastic wraps or a long piece of cloth that starts at your hips and wraps upward toward your chest.
If you want to buy one, many, like the Mama Strut Postpartum Care System, are a soft brace that you velcro around your body to support your back and abdomen with compression. The Mama Strut can also be used to hold heat or ice packs in place to help reduce swelling and cramping.
Others are designed to wear more like girdles. For example, the Angelica by Body After Baby fits over your tummy, hips, waits and lower back and uses targeted compression to stabilize weak and stretched muscles.
Whatever type you buy, make sure that it's comfortable and that you can get in and out of it easily to change your sanitary pads. Avoid wearing shapewear (such as Spanx) or waist trainers or corsets made out of hard material, because these can make your pain worse instead of better and put added pressure on your organs.
(Body After Baby makes its Sienna garment specifically designed for people who have had a C-section.)
How Postpartum Garments Can Help with Diastasis Recti
Another benefit of postpartum garments is their ability to help prevent diastasis recti, which is when your abdominal muscles split apart as your uterus gets larger. Usually, these muscles go back into place on their own by about eight weeks after birth, but using a compression garment can help support those muscles as they come back together.
However, it's important to note that compression garments aren't a cure diastasis recti. If you can see a gap in your abdominal muscles after eight weeks, contact your healthcare provider, who can prescribe exercises you can do to help your condition.
What to Avoid with Postpartum Compression Garments
According to WebMd.com, there are a few risks associated with postpartum compression garments that you should be aware of. Wearing the garments too tightly may cause increased pain, difficulty breathing or pelvic floor prolapse. Also, you don't want to wear your garment for more than 12 hours a day or more than 12 weeks because it can actually make your muscles weaker when worn too long.
Check out this list of other postpartum items you'll need after you give birth.
Related Products: