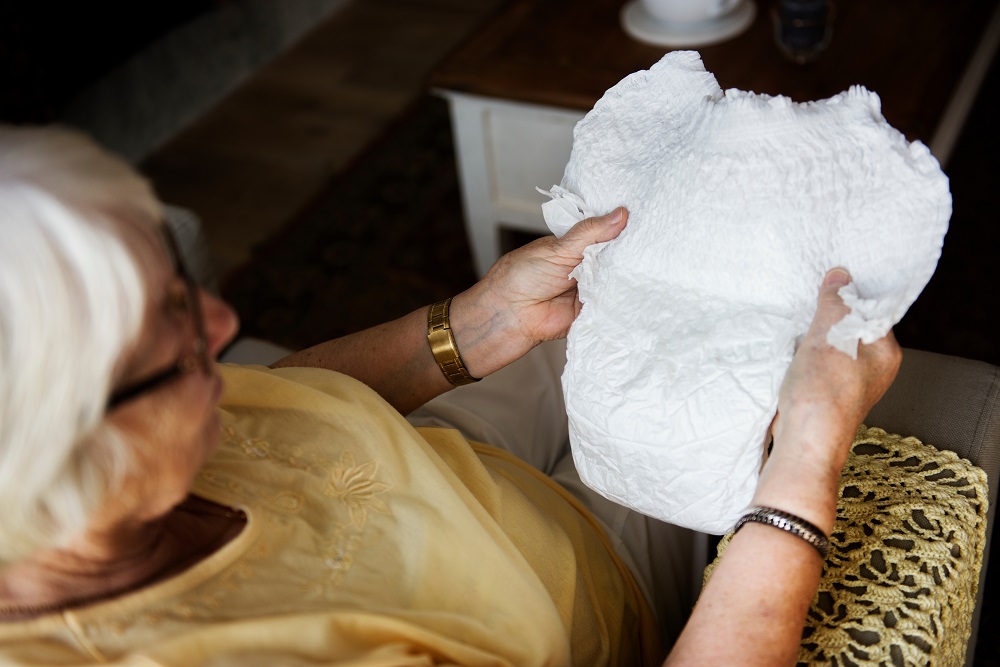 The dizzying array of incontinence products — everything from overnight diapers to absorbent pads — can be overwhelming. So, you might be wondering, "What product is best for me?"
Don't Use Menstrual Products
First, it's important to know what not to use – maxi-pads and other products intended for menstrual flow. Though it may feel less embarrassing to purchase those items, they're not intended to catch the faster flow of urine. Incontinence products are typically better at preventing odor and leaks, and they're designed for a different type of liquid than menstrual products are.
How to Choose the Right Incontinence Product for You
So, if you're not going to use a maxi-pad for your incontinence problems, what should you use instead? Unfortunately, there is a wide and ever-expanding variety of choices for incontinence products, so it can make choosing the right one seem a little daunting.
First, think about how much leakage you're having. Are you having minor (small, occasional leakage), moderate (medium leakage throughout the day) or full incontinence (large amounts of leakage or full bladder/bowel release)? Then, consider whether you're using the product for the daytime or at night. Also, is the product for an adult or a child? Finally, think about whether the product is for under clothing or on furniture.
Scenario 1: Light daytime leakage
Scenario 2: Moderate daytime leakage or light nighttime leaks
Scenario 3: Severe daytime incontinence or moderate overnight leakage
Scenario 4: Older child with daytime incontinence or nighttime bedwetting issues
Scenario 5: Extra protection for furniture or for use in health-care settings
How to Pick the Right Size
To find your size in adult briefs and underwear, measure just below the waist or at the waist and around the hips, whichever is greater. Youth incontinence underwear and underpants are sized by the weight of the child.
Seek Expert Advice
The National Association for Continence surveyed people suffering from incontinence and found that 90% of respondents said they felt isolated, depressed or hopeless as a result of their condition. Many said they stopped some of their normal activities out of anxiety or embarrassment.
That's why it's important to talk with your doctor about incontinence problems. The stigma is real, but your physician may be able to suggest treatments or other products that might help prevent, treat or manage your incontinence. Your health care insurance may also be able to partially or fully cover the cost of your incontinence products.
Related Products: